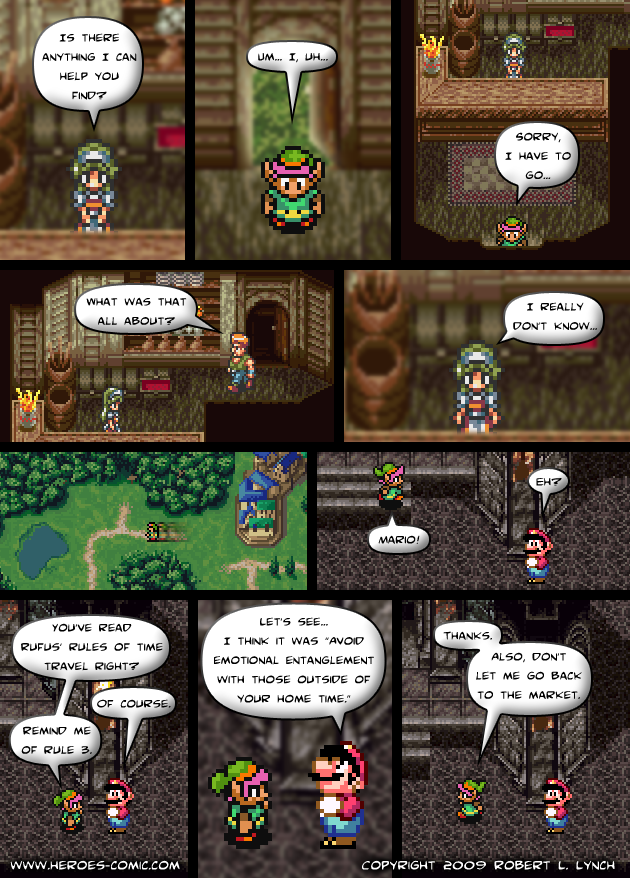 Actually, that should be quoted as "Rufus' Rules of Time Travel, Subsection A: Paradox Prevention, Rule #3"
—
ATTENTION HEROES INC. FANS:
Captain Robert has an mission for you. To show your support for your favorite comic, your assignment for this week is to tell at least three friends about Heroes Inc. who don't know about this awesome comic. To make this easy on you, I've added a "Share/Save" button at the bottom of all the posts so you can send this to anyone with any of your favorite networking services.
Now, go my loyal fans! Share the word of Heroes Inc. with the masses!