Fresh start. New theme.
Heroes Inc. is over a decade old now. I started writing this in 2004, shortly after graduating high school. Over the years, the art style and thematic content of this comic have changed as I've matured and changed myself. However one of the habits I've never been able to completely break myself of is laziness. The last "real" non-filler comic was #487, which was posted on March 26, 2012. Two years and eight months. That's too long. I owe it to the handful of die-hard HI fans to get back on track.
I'm not going to offer excuses, but I will let you know a few details of what's been happening in my life over the last few years, which should provide an insight into what distractions I've been dealing with. Mostly it's just the annoying little responsibilities of being an adult, but here are a few of the high points: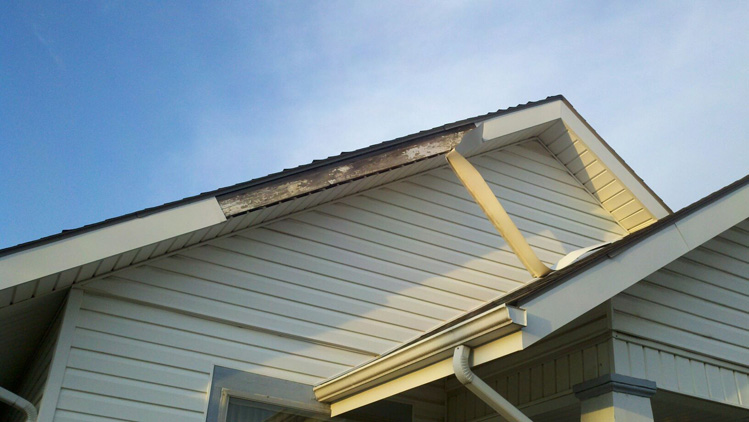 In February 2011, I bought a house. It's a fixer-upper in a terrible neighborhood, but it was cheap. Since then I've been intermittently working on home repairs and home improvements as I've been able to.
In October 2012 I got married. Not to the fiancé referenced in comic #287, she actually cheated on me, left me, then converted to Islam to marry the guy she cheated on me with. BUT I'M NOT BITTER. I got married to a wonderful Sci-Fi/Video Game/D&D geek by the name of Desiree. The months between the last comic and my wedding were busy with wedding planning. We got married in an old theater; the wedding party walked in to the Final Fantasy intro menu harp music, Dez walked in to Aeris' Theme from FF7, and we walked out to the main theme from the Legend of Zelda.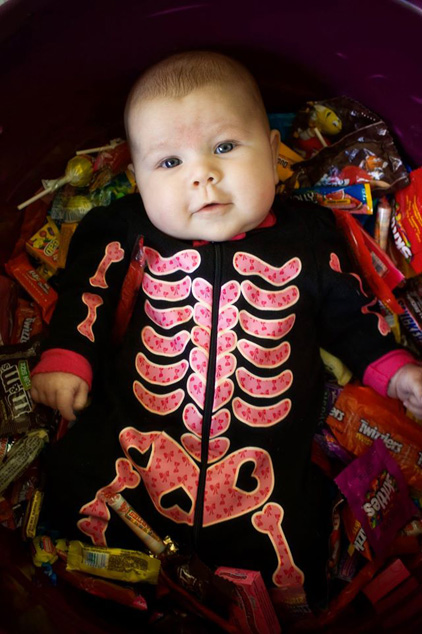 This last July, my wife and I had a daughter. River Astrid Lynch; no they weren't family names, and yes we are fans of Firefly, Doctor Who, and Skyrim. Needless to say that's cut my free time a bit.
But the real major monkey wrenches thrown into my life recently have been in my career. No pictures for that. Earlier this year, my previous employer with whom I had been employed for five years lost their biggest client, and they had to cut my hours to part-time. Even though I enjoyed that job, I wasn't making enough to pay the bills, so I had to leave. I took a job working in a warehouse third shift, just until I could get a better job. It paid less, but it was full time. That ended up sucking the life out of me for a solid three months. I was able to get out of there when I was hired by the same company my wife works for, but I was let go three days into the training program for corporate bullshit reasons I still don't fully understand. I was unemployed for a few weeks, but got super lucky to find my current job in a craigslist ad. It's another custom apparel shop, and it's bigger than the old shop so they have tons of business, and it pays more than the old shop. All in all, I've come out on top.
Periodically throughout the last several years I've also been working on other projects, including art, photography, and writing. I'm actually over a hundred pages into a sci-fi novel I'm working on, but that's beside the point.
Overall, there are three main reasons I'm back:
1) I feel guilty leaving the comic at a cliffhanger for nearly three years. I completely missed the actual 10-year anniversary of starting HI, and I want to finish the story before the 20th anniversary. You deserve that much.
2) Things have finally settled down enough (both eventfully and financially) that I feel I'm capable of managing my time and getting some real work done. Starting this Christmas, I plan on doing something I've never done before: Pay for my own internet. Ever since I left college, I've been wi-fi hopping from one unprotected hotspot to the next. Steady internet means I can potentially do steady work on projects (such as HI) that require internet access.
3) What really pushed me though was this news story that Nintendo has officially given the OK to use their characters in fan projects. That's effectively like Shigeru Miyamoto giving every sprite comic author a thumbs-up and saying "Have fun." I've covered my ass with fair use for as long as I've been comicking, but now I'm officially in the clear. At least with Nintendo. Square and Capcom might still be litigious dicks, but this is a start.
So here's the plan: I'm aiming for posting one comic a week. Because of the 3D I use, my comics are a bit more involved than old-school sprite panels. Three a week would be asking too much, but I'm going to try to make more than one a week, and build up a buffer so I can counter my natural lazyness with good planning.
I know what you're thinking, "He's said this before and let us down each time." Well, despite my terrible track record, I'll have you know that I have up through comic #497 done and ready to post right now. I have a month and a half of new, real, story-centric content already created. So yes, I'm serious this time.
Additionally, you see the buttons toward the bottom of the page? Since the comic is back on track, I'd love to see the fanbase grow, and the best way I've reached people before is by word of mouth. Facebook is barely older than this comic, and twitter is two years younger. Social media wasn't really a thing when I started, but now I'm going to make the most of it. To do that, you're help will be appreciated. First, check out the share button at the bottom of this and every post. That button lets you share individual comics on the social network of your choice. Sounds like fun! You should share this page with your friends right now. Below that, there are three buttons under the "Connect" heading. The first sends you to the Heroes Inc. Facebook page. Like HI on Facebook to see updates when new comics post, as well as all kinds of fun video-game-related memes and pictures I like and share through the page. The second button sends you to my twitter page. Follow me there for my witty comments in addition to notifications of updates. The last one takes you to the good ol' Pixel Pagoda, the still technically official forum of HI. I even took the time to hunt down and fix the PHP error there that wouldn't let anyone log in, so now you can post all you want. It's kind of a ghost town, but it's functional.
Lastly, as a final apology for the delays, and the fact that today's comic is filler, below, there's another comic, also filler! But, it's fun filer because it's the entirety of the story comics in a poster format, which, if you'll notice, it linked to a FULL-SIZE 32″ x 24″ POSTER VERSION of the comic (32 MB), which you can take to a large format printer and make a copy for yourself, since I still can't sell anything with the comic.
Thanks for all the years of following, and stay tuned, because next Saturday, the story resumes!