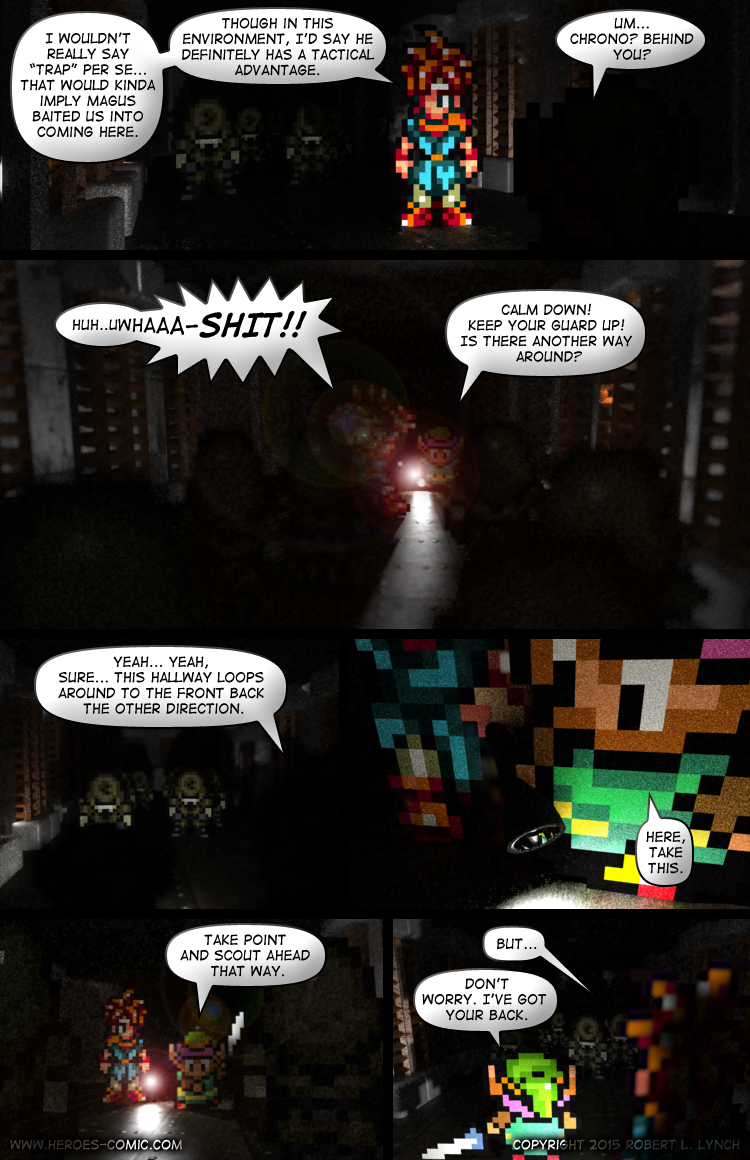 Holy crap you guys! 500 comics! You know how few good webcomics get to 500 pages? Let alone sprite comics? I feel very accomplished.
AND LOOK AT HOW MATURE AND RESPONSIBLE I AM FOR NOT JUST POSTING FILLER TODAY.
Well, at any rate, I felt I should do something to celebrate, and to thank you for reading all these years. That's why I got you a present:
It's the official Heroes Inc. 500th Comic Commemorative Poster!
And by poster I mean actual fucking poster. Well, not an actual actual poster in that it's not a physical print, since there's that whole copyright thing, but I've made it downloadable as a 36″ x 24″ 300 dpi print-quality image, so if you feel like making your own poster, you're welcome to do so. This has every character ever featured in the comic, including the main cast, secondary characters, and anyone who's ever made so much as a cameo appearance. Somewhere around 168 unique sprites, plus a few duplicates for the soldier zombies and such. 100 XP if you can name them all. Hint: There are three sprites that represent real people. If you do print it out, take a selfie in front of it and send it to me, and I might post it under a future comic.
Download the full size commemorative poster here. (9.5 MB)
Or if you're not looking to decorate your physical walls, I also made a more bandwidth-friendly 1080p size version:
Download the screen-size commemorative poster here. (<1 MB)
Thanks again for reading! Here's hoping you're still here for #1000!